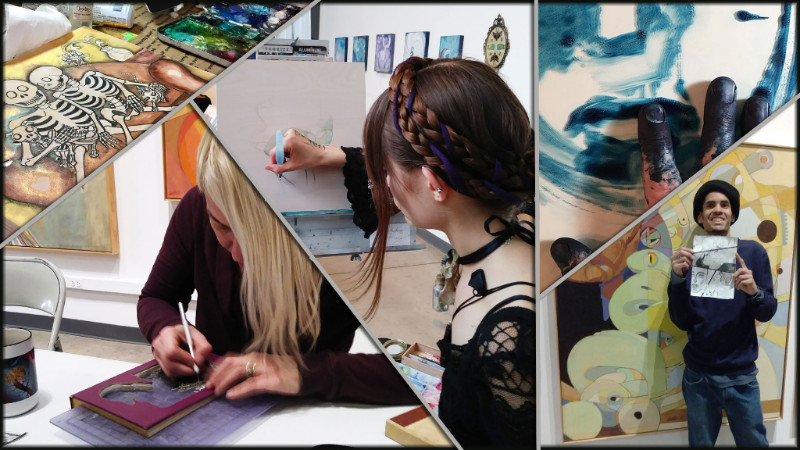 Valkarie Gallery: Creative Nights
October 19 - December 31

From 5:00 PM - 9:30 PM
100
100 people viewed this event.
Every Thursday from 5:00 – 9:30pm is our community drop-in Creative Night where we invite anyone creative to drop by during that time! We have had graphic designers, jewelers, painters, drawers, paper cut artists, book sculptors, photographers – even a stray musician have attended over the years. We have all learned from one another and created lasting friendships.
If you are in the area, swing on by – bring your "supplies" and come hang out and create!